Description
Sterile Luer Slip Tip Syringe
Sterile Luer Slip Tip Syringe  are individually sealed with a total of 100 syringes per box
1 ML Size – Individually Sealed – With Covers
SYRINGE ONLY – These syringes are with a luer slip tip, it does NOT HAVE A NEEDLE
Syringe Barrel Types
Okay, so there are different needles but are there different types of medical syringes? Of course there are. While there are predominantly two different types of needles, there are roughly 5 common syringe types and they include:
1. Luer Lock Syringe
Just like the Luer lock needles; Other types of needles will not securely fit this type of syringe.
2. Normal Slip Tip Syringe
These syringe barrels allow the needle to slip over the tip and compress for easy installation/removal.
3. Catheter Tip Syringe
This type of syringe is often used when injecting through a tube or where a regular slip tip needle is larger than a standard slip tip. These are good for injecting into things where the tapered tip can form a tight seal.
4. Eccentric Tip Syringe
When you need to inject something parallel to the skin, an eccentric tip syringe is commonly used. The tip is in line with the outer body of the barrel and is perfect for injecting into a vein and not penetrating both walls of the vein.
5. Insulin Syringe
One of the more common types of syringes, these are for single use and are inexpensive. They commonly have a U-100 marking on them that indicates the concentration of 100 units of insulin per 1 ml. and often incorporate a fine needle.
309654 – 60 mL BD Luer Slip Tip Syringe sterile, Single use
BD syringes feature a clear barrel with bold scale markings, tapered plunger rod for ease of aspiration, positive plunger rod stop, and an added BD Luer-Lok thread for increased secure connection. Packaging is clearly labeled latex free.
For Diabetic and other uses including Post-Operative Conditions, Vitamin Deficiencies and Intramuscular Medication
Syringe Only
60ml
Luer Slip Tip
Color Translucent Barrel / Black Markings / Translucent Plunger
40 per box / 4 boxes per case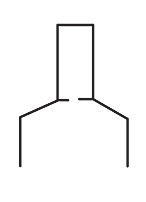 Luer Slip Tip
Our luer slip tip provides a friction-fit connection that requires you to push and twist the syringe tip into the needle hub.
Key Product Features
| | |
| --- | --- |
| CE Mark | Product is CE-marked |
| Parenteral | Parenteral product |
| Pyrogen Free | Product is pyrogen free |
| Syringe Tip Type | BD Luer Slip Tip |
| Syringe Scale | 1 mL graduations |
| Sterile | Sterilized product |
| Sterilization Method | Irradiation |
| BPA Free | Not made with BPA |
| DEHP Free | Not made with DEHP |
| Latex Statement | Not made with natural rubber latex |
| PVC Free | Not made with PVC |
| Disposable | Disposable product |
| Single Use | Product is for single use only |